For the longest time I've been on the lookout for the best coupon and grocery apps in Canada.
Sometimes it's hard to find Canadian coupon apps because most reviews are written by Americans so I always have to go digging to find out if the program is available in Canada too.

Since I had such a hard time finding grocery shopping apps and best flyer apps in Canada, I put together a list for you.

If you're American, check out my epic review of Checkout 51 & Ibotta. Otherwise, keep reading for apps specifically for Canadians!
This page contains affiliate links which means I may earn a commission if you use them, at no additional cost to you. See disclosure policy for details.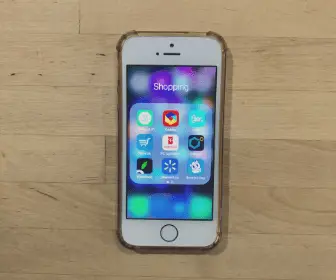 Canadian Coupon Apps:
1. Caddle
To sign up to Caddle:
1. Copy the promo code: MNCJQI7HIQ
2. Click here to enter the code. The image below shows where to add it ↓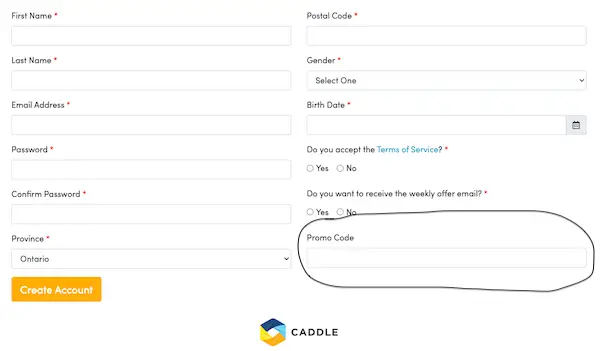 Caddle is the only 100% Canadian coupon app on the list, while others (like Checkout 51) are also available in the US.

I like that Caddle has surveys and other ways to earn cash back besides just coupons so you are able to cash out sooner!

Make sure to enter the promo code MNCJQI7HIQ when you sign up to get your bonus!

Read my comprehensive review about Caddle if you want more info.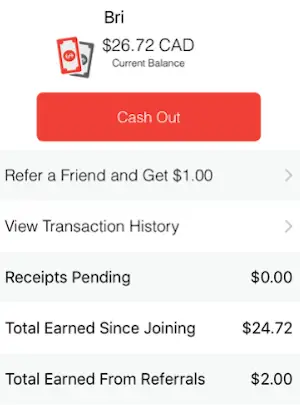 2. Checkout 51
3. Save.ca
Personally I don't use save.ca that often since I don't have a printer. They do have a few options they'll mail to you though!
Cash Back for Receipts Apps:
4. CoinOut
I really like using CoinOut! It's so user friendly and only takes a couple seconds per receipt.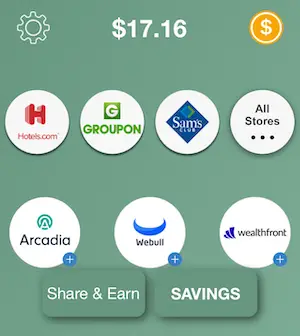 5. Field Agent
I use Field Agent a lot for the mystery shopping aspect and have actually earned over $425 in a year! The Costco receipts would be a bonus but I don't live near enough to shop at Costco.
6. Receipt Hog
I haven't used Receipt Hog but I signed up for the waiting list. I'm hoping it is as good as CoinOut or better!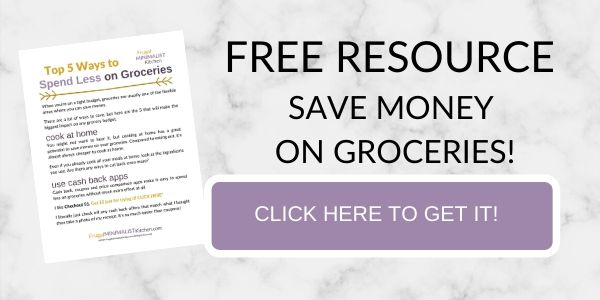 Food Discount App:
7. FlashFood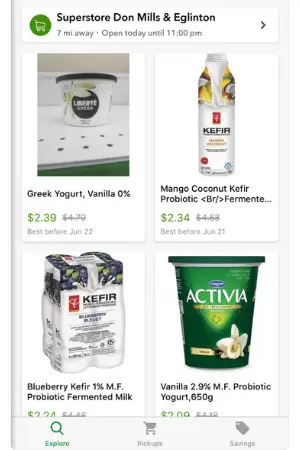 I just recently signed up for FlashFood and am really excited about it! I often shop the clearance racks so this will be similar to that. I plan on checking the app before I head to the store to see if there is anything I want.
Canadian Flyer App:
8. Flipp
I use it to look up a specific food, like eggs, and see which nearby store has the best price. I find it handy to see all the flyers in one place rather than having my kitchen table cluttered by the paper flyers from the mail.
Plus, you can use Flipp on your computer if you prefer to look at the flyers on your computer instead!
Online Grocery Shopping App:
9. Walmart Grocery
I used this quite a few times to stock up on big, heavy items like 25lb bag of flour. We walk to the grocery store so it's not easy for us to stock up sometimes. Plus a lot of items are prices soooo much better at Wal Mart than other grocery stores (but some are more, so watch out!)
10. PC Insiders
I have heard AMAZING things about PC Insiders. It works out to 20% back in PC Optimum points when you shop those categories, and that's before any promotions!
Loyalty Points Programs:
11. PC Optimum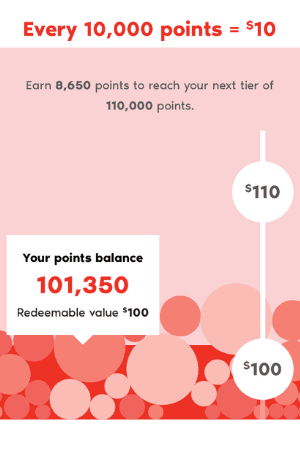 We use our PC Optimum points ALLLL the time though! We have a PC Mastercard that gives even more points per dollar so we're constantly getting free groceries.
Last year we earned enough points to get over $400 worth of free groceries, and that's only shopping for 2 people!
It works for us because Loblaws and Shoppers are the best places to shop in our neighbourhood so we would go there regardless if they had the loyalty rewards.
How to maximize your cash back rewards using grocery apps:
The great thing about using cash back apps, coupons and store loyalty rewards is that they're really easy to combine to maximize your earnings!
If you combine them with sales, discounts, and rewards credit cards you'll earn even more!
Do you know of any other great Canadian coupon apps or grocery apps in Canada? Let me know in the comments! I want to check them out!