Shout out to The Penny Hoarder for telling me about the easiest way to save money on electricity with OhmConnect!
Actually, on top of saving money on my electricity bill, I'm actually EARNING money each month with OhmConnect.
(This page may contain affiliate links which means I earn a commission if you use them, at no extra cost to you. I only recommend what I use and trust. Please see my affiliate disclosure for more info.)
If you're looking for the OhmConnect referral, sign up here to get your $25 sign up bonus!

Or keep reading to find learn more about what it is and how it works…
What is OhmConnect?
OhmConnect is a company that pays you for using less electricity during high demand times when a lot of electricity is being used throughout your city. The program is available to residents in California, Texas & Toronto.
When the electricity use is in higher demand than what the electric company can normally generate, they need to get the extra electricity from backup power sources such as coal.
OhmConnect works with your electricity company to try to eliminate their need to use dirty energy sources. If we can collectively reduce our usage during these peak times, the electricity companies can meet the electricity needs from their normal source and therefore don't need to get electricity from highly polluting coal plants.
You can read OhmConnect's FAQ here, or check out this video of Kristin Bell explaining it:
With OhmConnect you earn points based on how much less electricity you used compared to your usual usage for that time. You usually participate for about one hour per week, what they call an OhmHour. The price of electricity (price per kwh) during the OhmHour also affects what you earn.
Since OhmHours usually occur during peak times, like in the evening when everyone is cooking, you will be saving money by reducing your electricity use when your power company is charging more!
If you're passionate about saving electricity, read more tips in my article about ways to save electricity in the kitchen.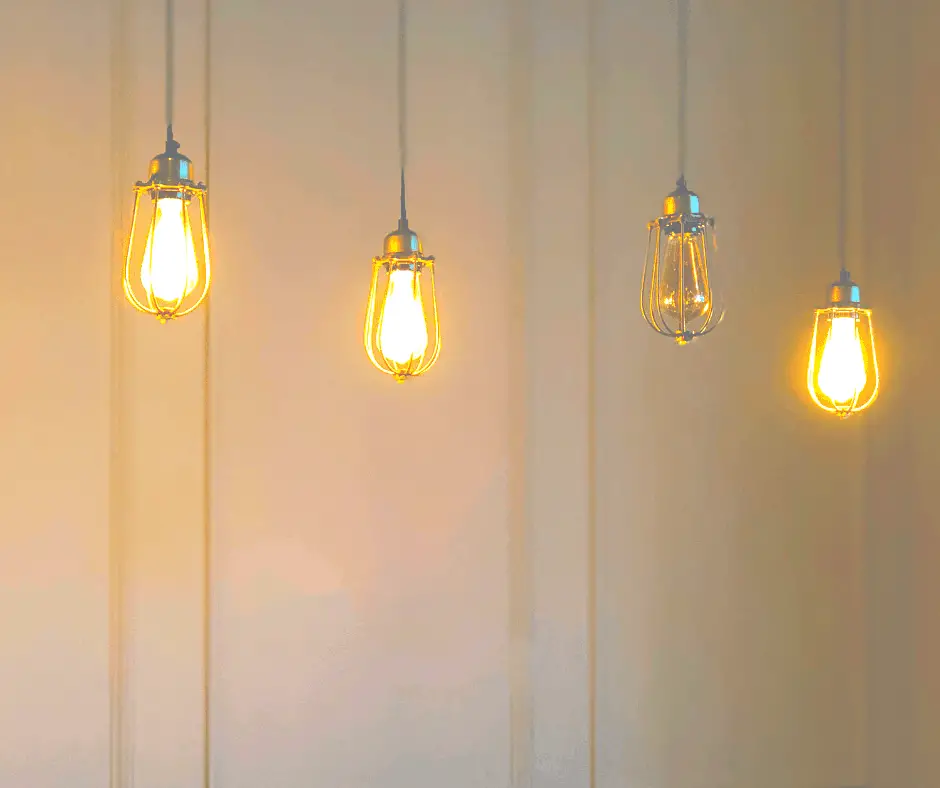 How OhmConnect works:
You get a message from OhmConnect asking you to reduce your electricity use during a certain time period, usually for just one hour. This is called an OhmHour.

If you use less than what you normally use during that time, they pay you. Yep. It's literally that simple!
Additionally, you earn more the more you save.
Status Levels help you earn more!
OhmConnect rewards users not just for participating, but for doing a great job each time.
To do this, they created status levels.
The more electricity you save each time, the higher your payout will be.
I'm currently at diamond status which gives me 12x more payout than the baseline!
To up your status level, all you have to do is save a larger percent of your estimated use.

Keep reading to learn my tips and tricks on how I do it. It's honestly pretty easy!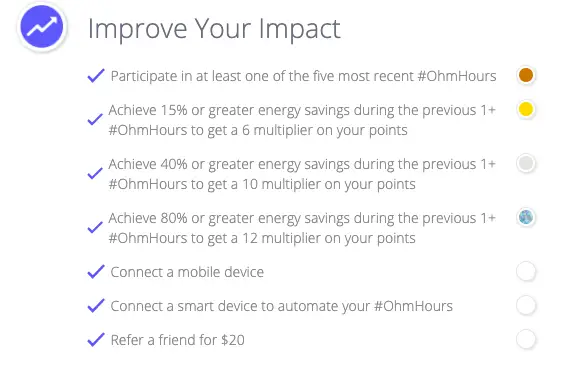 How much can you earn with OhmConnect?
At first I was only earning a few dollars each time and was feeling a bit discouraged. I knew that the more I participated and saved, the more my earning potential would increase, so I stuck with it.
Now that I've reached Platinum level with a streak of 21 OhmHours in a row I've been earning nearly $5.00 per OhmHour!
2020 Update: I've been earning a lot more with the new status levels that give bigger rewards. I'm still at platinum level and have a streak of 35 OhmHours in a row!

I earn close to $7USD/hr now!
I've earned over $400 since 2018!
Please note, I have been using the program since 2018 so am familiar with the ins and outs of it. The way it used to be set up, you would have to do a lot of ohm hours to earn big numbers like this.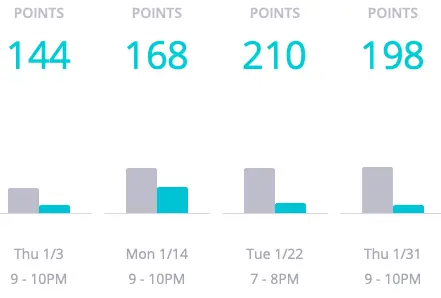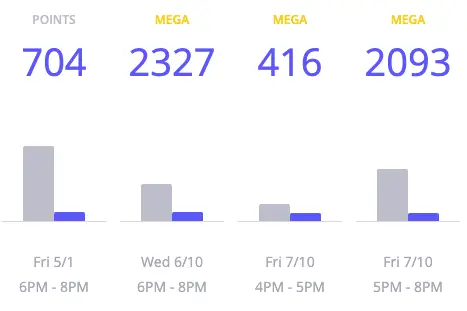 The way it's set up now, you should be able to get big earnings like mine on your second ohm hour. You just need to save at least 80% in your previous #OhmHour.
The best part about OhmConnect is not only that you're saving on your electricity bill by reducing usage during a peak time (higher priced electricity), you're earning money AND you're helping the environment.
Pros of Using OhmConnect:
Earn money and save money at the same time
Cash payouts are instant via PayPal, Amazon, or Target (no need to wait for a cheque to arrive in the mail!)
Minimum cash out is only $10 and you earn $25 instantly if you sign up through my link.
If you have a smart device and connect it, you can earn an additional $10!
Earn $20-$50 for each person you refer to OhmConnect
Quick, easy way to make a few extra dollars a month to help offset your electricity bill, or potentially even pay for it
Save the environment
Earn big discounts on energy saving smart plugs
Increase your mindfulness about energy use and environmental effects
Great opportunity for family connection and screen-free time
Become more aware of your energy use, even when it's not an OhmHour
Cons of Using OhmConnect:
You need to have a cell phone to receive OhmHour notifications
The electricity account must be under your name, not your landlord's
To earn money during OhmHours, you have to have an account with a participating electricity provider in California, Texas or Toronto (see the list here) . If you don't have an account with one of these providers, you can still participate to reduce your electricity use, enter draws and earn $20 for each person you refer.
The amount earned won't replace an hourly wage, although it pays better than most online survey companies!
If you go over your estimate, you lose points
There are sometimes glitches that can cause a delay in your points being added, which can be frustrating
If you already use a very small amount of electricity, it will be more challenging to beat your forecast, but still doable!
What electricity companies work with OhmConnect?
OhmConnect Canada is currently partnered with Toronto Hydro in Canada.
In the US, they work with electric companies in California (PGE, SDGE, SCE) and Texas (Smart Meter Texas). Check here for the most up-to-date information about who OhmConnect partners with.
If you are with one of these companies, sign up now and get a $25 sign up bonus!
If you aren't with one of these companies, you can still sign up and earn by referring others! Read more about that below.
How does the OhmConnect Referral Program Work?
The OhmConnect referral program is really generous. It helps me earn a lot of money really quickly because they give you $20 for each person you refer!
Plus, if someone signs up through your link, they will earn a bonus $25.  Sign up to get your $25 bonus now! You can refer people even if you can't participate in OhmHours with your electricity company.
Additionally, sometimes they offer double referral bonus offers which gives you $40 for each referral who signs up!
OhmConnect Bonuses:
OhmConnect has lots of ways to earn even more than the baseline points that you earn by beating your forecasted use. Points can be cashed in for money to your PayPal account.
OhmConnect points to dollars ratio is 100 points=$1 (or basically 1 penny per point).
The three bonuses that have earned me the most money are:
Streak points: 

You earn 5% more points for every OhmHour you beat your forecasted use in. Once you hit a streak of 20, you will be earning double the points!

Status level multiplier: You now get up to a 12x multiplier on your points if you save 80% or more on your previous Ohm hour. See more details here or in the image below.
Referral bonus & double referral bonus: You can earn $20 (2000 points) for each person you refer to OhmConnect. Sometimes there are promotions where they offer a double referral bonus so you will earn $40 for every referral who signs up!
Buddy points: Update 01/2020: the buddy program has been discontinued You can partner with a friend or other random user. When you both beat your forecast for an OhmHour, you earn additional points based on the percent you beat your forecast by. For example: if you both beat your forecasted use by 75%, you will each earn a bonus $0.75!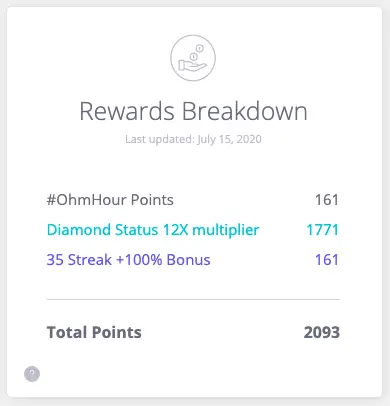 Is OhmConnect Legit?
Yes! I've been with them for over 2 years and have cashed out multiple times. I've also referred several friends who are happy with it.
They're also registered with the Better Business Bureau and have an A+ rating! You can be confident there is no "OhmConnect scam" or something.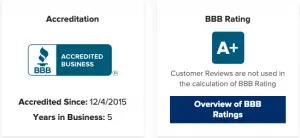 Tips to Simplify your OhmHour Participation:
If you're feeling like unplugging everything, then plugging it back in every OhmHour is too much hassle, you could simply take a few minutes to learn the switches on your panel box. Then you can simply flip a few switches before the OhmHour starts and after it ends.
You can also completely automate your savings with smart plugs and programmable thermostats.
These devices connect to your wifi and will automatically turn off during a scheduled OhmHour, even if you aren't home! This option does require some investment but you could use your initial OhmHour earnings to invest and then you will barely have to think about all your future OhmHours.
OhmConnect will round up the points you earn so you can get a discount on their smart devices. Since you're using the points earned through OhmConnect, you can basically get these smart devices for free!
What do you do during an OhmHour?
To participate in an OhmHour, I spend just a couple minutes before and after the OhmHour to turn off and unplug the appliances, and then plug them in again after. Sometimes I even flip the breaker switch to save 100% during the OhmHour!
My OhmHour routine is pretty streamlined now and helps me consistently beat my forecasted use. You might have to do more or less based on how big your house is and how many power using appliances you have.
#ohmhour
Here the simple checklist I use for my house during an OhmHour:
Unplug fridge
Unplug any charging devices
Unplug microwave
Turn off clock display on stove
Open blinds to let in natural light
Turn off lights
Once the OhmHour has started, here is what I usually do to pass the time:
Go for a walk
Run errands
Have a candlelit dinner
Take a nap
Use my phone or laptop in battery mode #ohmhour
I'm hoping you are convinced that using OhmConnect is an amazing way to both earn money AND save money off of your electricity bill at the same time. If so, sign up and get $25 in your PayPal account now!
Now you know the answer to "what is OhmConnect" and "what is an OhmHour"! Comment below and let me know how much you've earned with OhmConnect or your favourite way to save electricity.
Read more ways to save money as a Canadian:
Get a $50 Opencare Gift Card When You See a Dentist!
Best Grocery Cash Back Apps for Canadians
Grocery App Review: Checkout51
Public Mobile Review: Cheapest Phone Plan in Canada
Caddle App Review ( + promo code for Canadians!)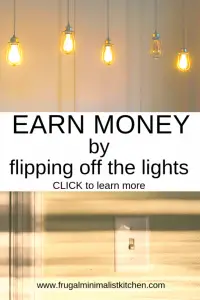 Pros
Instant cash payouts via PayPal
High value sign up & referral bonuses
As easy to use as flipping a switch!
Low minimum payout threshold
Eco friendly
Cons
Only available for select locations in USA & Canada
Earning opportunities are not unlimited
Occasional tech glitches