Consumable gifts are gifts that can be eaten or used up in some way. Think: food, drinks, candles, lotion, and even gift cards.
Consumable gifts are one of the best things to give a minimalist. Since they are something that will be used up, there is nothing left to clutter their home once it's done!
The best consumable gift ideas have little to no packaging. Garbage and packaging is just another form of clutter!
So while you might find a "gift set for women" of lotions and razors at Walmart, all that excessive packaging is just that… excessive! Plus does she even use those products or brands?
While a consumable gift is generally preferable to a cluttery gift (think: object, thing), take an extra few moments to find out what the person already uses and likes. Even consumable gifts can become clutter if the person doesn't use them!
Consumable gifts generally don't include experiences like concert tickets. While those are also excellent clutter-free gifts, for this article, I've only listed physical things that can be wrapped.

All these gift ideas are budget friendly at under $25!
If you want to see more clutter-free gifts, read this article about minimalist gift ideas they'll actually want or this one about Christmas gifts for minimalists, gifts for minimalist guys or gifts for minimalist girls!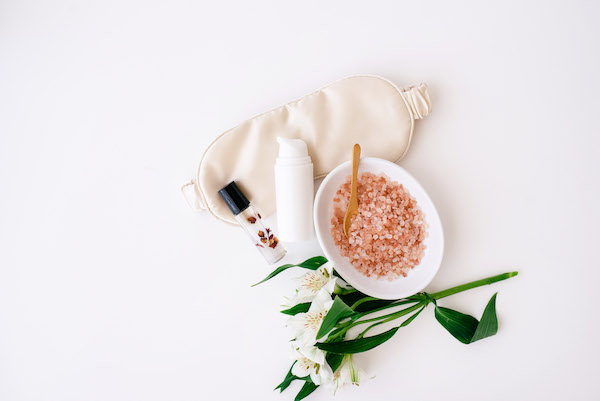 Consumable Gift Ideas
I've included Etsy shopping links for those who prefer handmade items or want to support small businesses, and I've also included Amazon links because I know how convenient they are to many of you!
Supporting small businesses is more important than ever so most of the gift ideas listed here can be found on Etsy.
If you're not familiar with it, Etsy is a sales website for makers. Most of the items are hand made or made by small businesses. Many of them are eco friendly as well.
Our money has a lot of power, so let's use it to create more good in the world!
Keep reading for the list of consumable gift ideas for women, men, kids, friends, etc, or save it for future reference.
This page contains affiliate links which means I may earn a commission if you use them, at no additional cost to you. See disclosure policy for details.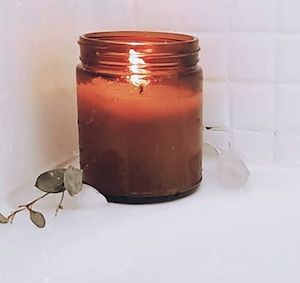 Home Goods
Many home goods are consumable such as candles, incense and essential oils.

I'd also say that linens are consumable too as they do wear out over time. If you're going this route, make sure the person you're buying for is in need of those items though!
Personal care
Personal care items can range from practical to luxurious. My choice varies depending on the person I'm giving the gift to.
If it's for a gift exchange or for a friend, it's nice to give a luxurious version of an everyday item, like hand made soap. It feels special and thoughtful.
If it's for someone really close to me, like my partner, I might get him the exact brand of deodorant or soap he likes.
Check out my complete list of minimalist gift ideas for guys.
When you're really close to someone, you learn their likes and dislikes and what things they value. If they're set on their favorite brand, or practicality is something they value, then it shows a lot of thought and kindness to give them exactly what they want.
Hobbies/Sports
Gardening
Any gardener will live to get some things to help them enjoy their garden even more!
Note about house plants: make sure your person needs/wants more houseplants, as houseplants can add to clutter and overwhelm, depending on the person.
If you're giving cut flowers, choose flowers wrapped in paper rather than those that come in a vase to avoid inadvertently giving them another "thing".
Craft supplies
If the person is a crafter, they'll likely be super happy to get some supplies! This is also great for kids.
Reminder, this gift is only useful if you give them what they actually need and will use.
Just because someone knits or crochets, doesn't mean they aren't already struggling to find a home for their collection of wool skeins! Please check first!
Sports
While most sports equipment isn't technically consumable, you do run out of things like golf balls, and need to replace shoes fairly often.
This is especially true for growing kids who might need new shoes every year (or more!). You're going to have to buy these things anyway, may as well give them as a gift!
Food
We literally consume food so it's a perfect consumable gift option! Generally gourmet options are my go-to, but practical options are great for kids, teens or picky eaters.
I think food is a really thoughtful gift because not only is food enjoyable, the right gift helps the person as well.
For example, soup in a jar can also be good for people who don't love cooking since they are usually a "just add water" type of recipe but turn out home made level results!
For adventurous cooks, a new ingredient can spark their imagination with new recipes and flavors!
For a college kid, they might love getting their favorite homemade food that they miss while away. They might also love getting practical food that can help them on their grocery budget!
Candy
Find out what their favorite type of candy is and give them some! A small packet is great for a stocking stuffer or combine it with other things in this list into a consumable gift basket.
Savory snack food
Perfect for anyone who likes salty snacks! Tailor it to the person by giving them their favorite, or give them something new to try!
Sauces & Marinades
Sauces can get as practical or gourmet as you like!
I tend to go towards gourmet because I think it makes the gift a little more special, but if you know they are obsessed with a specific hot sauce, it's always thoughtful to give someone their absolute favorite food too!
Looking for more minimalist gift ideas? Read it here.
Beverages
Beverages are another excellent idea for consumable gifts, since they are literally consumable!
I like to go with either the person's favorite, or something gourmet and a little different than they would normally try.
Alcoholic beverages
Perfect for anyone who enjoys drinking. Get them their favorite booze or even a creative kit, like a gin kit, that helps them customize their favorite drink!

I like supporting local breweries and giving a 6 pack or a growler of a local micro brew.
Non-alcoholic beverages
Non-alcoholic beverages are a perfect smaller gift for kids or people who don't drink (or are trying to drink less). Since these usually come in smaller containers and are quite affordable, they make great stocking stuffers!
Any kind of beverage in a bottle, can, or drink packet works.
Buy a case of sports drink for an active teen who drinks them after practice and will go through a case in a short time.
Put a mini can of soda or a juice box in a kid's stocking
If you're trying to make it a bit fancier, choose gourmet options of regular beverages.
Think: specialty soda, kombucha, or smoothies in glass bottles.
Another way to add simple luxury is to add consumable accessories.
For example, instead of a mug with hot chocolate packets, why not give some marshmallows, candy canes, whipped cream in a bottle, and an edible peppermint spoon?
Clothing
I would say clothing is a consumable gift, even though it may not *technically* be considered so. Everyone needs some new items of clothes from time to time, so as long as it's an actual need, it's a worthy gift idea!
Clothes are one of the best consumable gift ideas for kids as we all know how fast kids outgrow their clothes. They're always need needing something!
Avoid clothing gifts that are just out of habit (think: tie for dad on father's day even if he already has 20 ties)
A good example is if your hubby has been looking for a new pair of winter gloves, or your kid needs a new swimsuit.
In our house, we never buy socks or underwear throughout the year as they are always an expectation in our Christmas stockings!
Make sure to avoid kitchy holdiday themed items since they won't be used year round and therefore are more clutter than practical.
Miscellaneous
Whether you give a consumable gift basket of their favorite snacks, something practical they really need, or something fun and unique, as long as you take their needs preferences into consideration, they're going to love it!
What is your go-to clutter-free, consumable gift idea? Should I add something to my list? Let me know in the comments!
27 Best Minimalist Gifts For Her This Year
Minimalist Gift Ideas for the Men In Your Life
100+ Consumable Gift Ideas
Have Yourself a Minimalist Christmas
Essential Minimalist Kitchen List
Minimalist Cards Picked Just for You