Freezer dividers are a great way to keep your freezer organized and more efficient. They create more sections so you can place like items together. By creating more sections, you can easily store like items together which makes for quick and easy access.
Not only will this help keep your freezer looking nicer, but it will also help you save time and energy when looking for something specific. Plus, they can make it easier to find what you're looking for without having to dig through a big pile of frozen food.
Freezer dividers are usually made out of sturdy materials like plastic and come in different shapes and sizes, so they're ideal for keeping your freezer neat and tidy. Some people use cardboard boxes or grocery bags, but those can be a bit flimsy and aren't that durable.
Some freezers come with a few built-in dividers, but if you need more than that or if you want to customize the layout, then you can use extra dividers. This article contains a list of several different options I've gathered to make it easier for you to find just what you need!
This page contains affiliate links which means I may earn a commission if you use them, at no additional cost to you. See disclosure policy for details.
Deep Freezer Dividers
Freezer dividers are especially important in a deep freezer because they help to section and organize the food in the freezer. Without them, everything can become a big jumbled mess, making it difficult to find what you're looking for. Literally no one wants to be bent over and digging to the bottom of the chest freezer every time you need to get something out.
Deep freezers store a lot of food so it is extra important to keep them organized so food doesn't get forgotten about and spoiled due to freezer burn.
Additionally, having your food in organized sections makes it easy to find what you're looking for, which means that you'll be able to save time when you're cooking.
By using freezer dividers, you can help to avoid all of these issues.
You may also like to read this comprehensive article about deep freezer organization.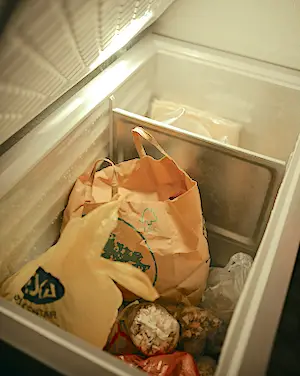 Where to Buy Freezer Dividers
There are a few places you can buy freezer dividers. One is online – there are a number of websites that sell them such as Amazon.com, Walmart.com and Home Depot.
Another option is to go directly to the manufacturer's website. And finally, you can find them at some retailers – though not all will carry them.
There are also a few other options like making your own design (if you're feeling handy!), using a template, or even using things like boxes or reusable shopping bags if you need a quick fix.
Whichever route you choose, be sure to measure your freezer before purchasing so you know what size of dividers you need.
Adjustable Chest Freezer Dividers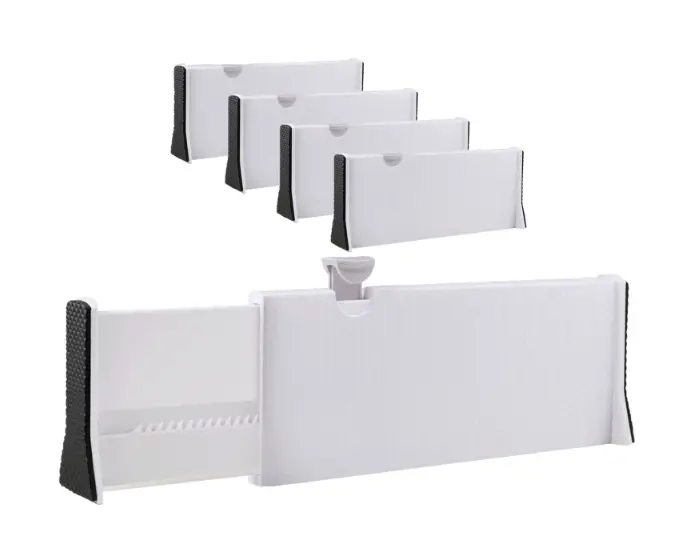 These multipurpose dividers work quite well to divide the bottom of your chest freezer into different sections. They expand to fit different sizes and fasten securely onto the inside of your freezer without causing any damage.
Adjustable Upright Freezer Dividers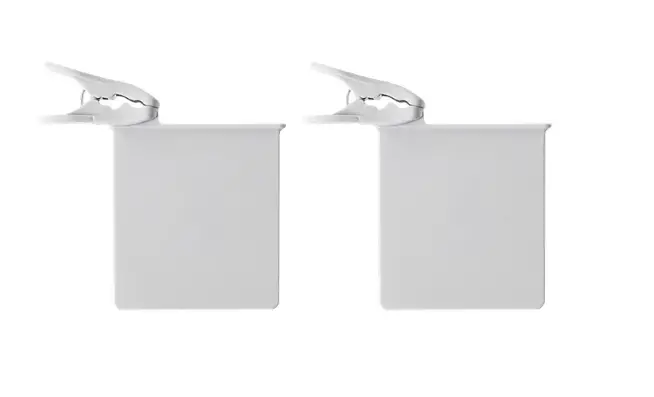 These clip on freezer dividers are perfect for upright freezers. They clip onto the shelf then the divider hangs below to separate your food on the shelf below. They would work best to be a visual divider (as opposed to being used structurally). I like that they're easy to move around and readjust to fit whatever food you have on hand!
Freezer Basket Dividers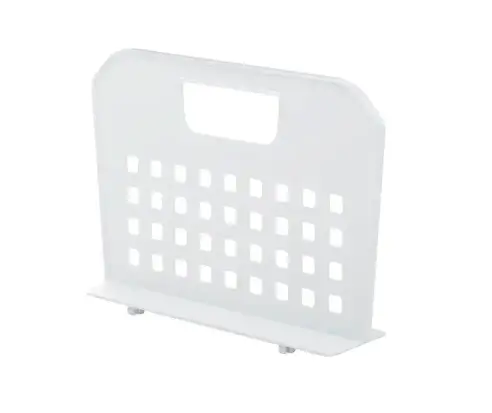 If you have plastic baskets in your freezer, there are several options on the market that are specifically designed to divide them up.
This one looks like a good option, but be sure to measure your basket to make sure it will fit. One customer review says "Even though they are for drawers. I used them to divide my shelves. Taller ones for the tall space shelf and the lower ones for the lower shelves"
Frigidaire freezer dividers
You can get genuine replacement parts and additional accessories for Frigidaire freezers (or any other major brand name freezer). Even if your freezer came with a shelf or drawer divider, you can buy another one or two to divide it even more!
It will help to organize your freezer and make it more efficient. The dividers are simple to install–just slip them into the slots on the inside of the drawer. Make sure to measure the width of your freezer before ordering, as these dividers only come in certain sizes.
How do you split a chest freezer?
You can use freezer dividers to split a chest freezer into smaller sections. They are usually made of plastic or metal and fit in the interior of a chest freezer. Simply place them in the freezer as desired to create separate sections for storing food.
What can I use for freezer dividers?
There are a number of things you can use for freezer dividers. Milk crates, boxes, grocery bags, and even wood or plexiglass can work well. The key is to find something that will fit snugly in your freezer and that won't take up too much space.

You may want to measure your freezer before you start shopping for dividers so you know what will fit. Once you have your dividers, simply place them in the freezer and start filling it up with food!
How do you make freezer dividers?
It is fairly easy to make freezer dividers yourself with some tools and basic building skills and durable material such as wood or plexiglass.

Simply measure the size of your freezer and cut the divider to fit. Then, place the divider in the freezer so that it separates the different types of food. This will help you to find what you need quickly and easily.

You can also use DIY freezer divider plans like this one you can find on Etsy.
How can I organize my freezer without shelves?
You can use freezer dividers to organize your freezer without shelves. You can buy these dividers online or at most department stores. Just place the dividers in between the food items that you want to keep separate. This will help you to easily find the food that you are looking for.

Another option for smaller freezers is to use a storage container with a lid. This will keep the food organized and will help to prevent it from freezing together.
As you can see, there are a few reasons why you might want to consider using freezer dividers.
First, they can help keep your freezer more organized by creating more sections. This can be helpful if you tend to store a lot of different things in your freezer and need to be able to find them quickly and easily.
Second, freezer dividers can help prevent food from getting freezer burn. By creating more sections, it's easier to make sure that all of the food is used up before it gets freezer burnt.
Finally, they can also help prevent items from tipping over and taking up too much space. By dividing up the space in your freezer, you can better utilize the space and keep everything more organized.
Whichever option you choose, I hope this list helped you find which one is right for you!
Keep reading more kitchen organization tips:
Freezer Organizers: Use These Tools & Ideas To Tame Your Freezer
25 Fridge Organization Ideas You Need Now!
Minimalist Kitchen Organization Ideas To Get Your Kitchen Under Control
Minimalist Pantry Labels (Cute & Organized!)
The Best Fridge Liners to Keep Your Fridge Clean & Organized!